Landlords
We understand that your investment is more than just bricks and mortar and most landlords have a strong connection to their properties. In many cases, it was once yours or a family member's home, and often a huge amount of hard work has been put in to renovate it.
We also know that most landlord's rental income forms part of their essential everyday livelihood or has been put aside to go towards a modest retirement fund. Those with larger portfolios often rely solely on this income where it is their main business which is why diligent care from your agent is absolutely essential.
Whichever one of the above applies to you, it's the job of our team of dedicated property managers to do the detective work on every tenant that we place. They will check multiple key indicators, at many stages in the process, using the latest innovative software to make sure they find the perfect people for your property.
Throughout the process you'll be looked after by your assigned property manager who will get to know your home top to bottom as well as being your sole point of contact so that you can easily get any queries answered and know you're in safe hands.
Meet the Property Management Team
Our team is award winning, and focused on offering the best customer service alongside the most efficient lettings process. Our unrivalled and far-reaching marketing campaign will achieve the highest rent possible in the most efficient time frame but the utmost importance is placed on the long-term view, specifically that of finding the right tenants.
Campaign
Your property will be presented in its best light, using the latest technologies and stunning photography & videography.
Coverage
Your tenants won't miss you with our far-reaching exposure, strong online presence and innovative marketing.
Care
Your experience will be of utmost importance to us. Our expert team will guide you in finding a great tenant.
Bespoke Campaign - Getting the maximum out of your investment
Managed property renovation and staging advice
High Quality Photography
Virtual Viewings
Aerial & Drone
2D & 3D Floorplans
Off Market Preview
Comprehensive Coverage - Making sure your property is seen by the perfect tenant
Your Home On ALL Property Portals
Social Media & Intuitive Website
Traditional Print Advertising
Offices Across South Devon
Your Choice of 'To Let' Board
Extensive Tenant Database
Outstanding Customer Care - The reason our landlords use us again and again
Proactive & Dedicated Property Manager
24 Hour Emergency Call Answering
5 Star Reputation
Accompanied Viewings & Expert Negotiations
Thorough Tenant Referencing
Propertymark Approved Tenancy & Deposit Paperwork
Full Tenancy Management - Protecting you, your tenant and your assets
Regular Property Inspections & Detailed Inventories
Local Trusted Network of Maintenance Contractors
Innovative Maintenance Reporting & Utility Switch
Compliance of over 170 Pieces of Legislation
Landlord's Own Accounts App
Rent Warranty & Evictions Cover
ONE YEARS' RENT PAID UPFRONT
Find out more about our advanced rent option (ARO ™) and how you could get a full 12 months' rent paid in advance.
With over 170 pieces of legislation in the rental market that you, as a landlord, need to be aware of, expert management really is more important than ever.
Gone are the days when renting out your property consisted of a quick ad in the paper, a scribbled signature on a photo-copied agreement and a hand-over of keys. Legislation is constantly changing and tenants are becoming more and more discerning, this is why you must consider getting your property managed.
We are so confident in what we do that if you employ us on our platinum package we will warranty the rent for up to 3 months in the unlikely event of rent arrears and also cover you with an eviction warranty, so you can have total peace of mind.
To view our packages please click here.
Do you know someone who needs help with their property?
Please click here to refer a friend, if they decide to use us to manage or sell their property we will give you a £50 home & garden voucher to say a big THANK YOU!
Rental Yield Calculator
Use our handy calculator to work out how much yield you could achieve with your property.
Calculator
Get in Touch
If you would like to discuss your property-related enquiries, or have any questions, get in touch with our friendly team.
Get in Touch
Our blog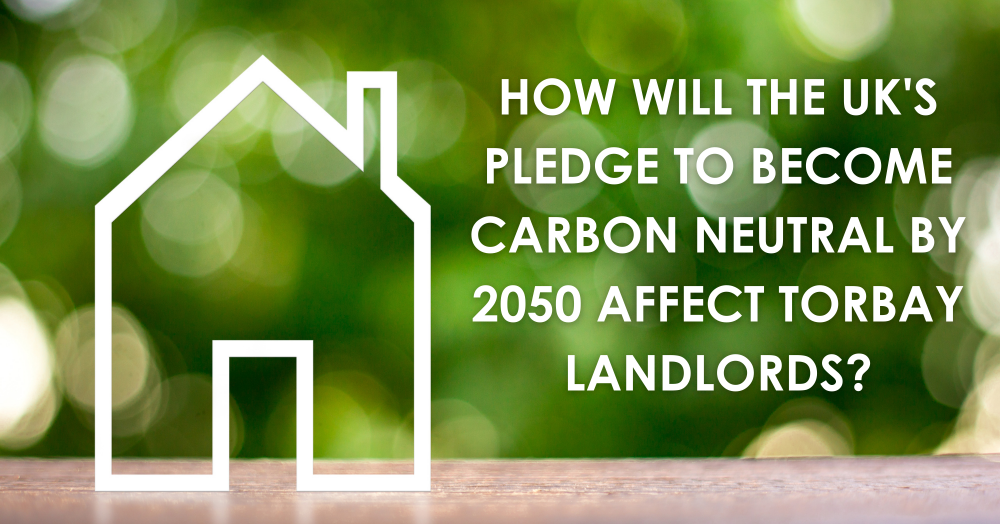 Everyone should be doing their bit to help reduce the UK's carbon footprint on the globe – yet the question is, is that burden being...
Read more
Read More...
Reviews
Absolute made the process of selling my house, painless and...
We have found Absolute in Torquay to be very efficient and honest....
We had an exceptional experience letting our flat in...
Ella was first class in all she done for us from her first call to...
Our experience of moving with absolute was a breeze, Ella was...
Nicola from Absolute was fantastic at our viewings on Saturday. She...
Nicola from Absolute Lettings Paignton helped us with selling our...
Really helpful and made the moving in process really easy!...
Had an amazing experience with Absolute, the lovely Ella helped me...
Brilliant service, thanks to the Paignton team.
...
Good quality tenants found swiftly and kept in the loop at all...
We had a great experience finding our new home with Absolute! The...
As this was my first property , everything was very new to me but...
Great experience with absolute Paignton from start to finish.
...
Extremely efficient service. Very warm and friendly staff. Highly...
I had a few small issues with my referencing, but Ella Simpson from...
We have worked with Absolute for sometime now and find their...
Big thanks to Nicky, Nicola and Rachel from Absolute Sales &...
Absolute Sales and Lettings were an absolute pleasure to deal when
For many years we employed Blenheims Estate & Asset Management (SW)...
A very pleasant experience, efficient and effective. Highly...
Fabulous service from Ella. She has an easy friendly nature and...
Chris and his team at Absolute Sales and Lettings in Brixham...
We are so grateful to Mia for putting us in touch with her Lettings...
When it comes to choosing an estate agent I definitely made the...
We dealt with our letting with Ella. Ella was very kind and...
Extremely efficient, professional and proactive service. Prepared...
Brilliant service throughout a 16 week buying process. All team...
Very professional service and kept me informed at every step when...
Fabulous service from Ella. She has an easy friendly nature and...
I wouldn't hesitate to recommend Chelsey and her lettings team in...
Professional but friendly Lettings & Estate Agents covering Torbay...
Excellent experience again with Absolute. Always willing to answer...
We have been dealing with Absolute for our house purchase, having...
Team Absolute is fantastic. They go over and beyond to deliver a...
Very professional, kept me up to date with viewings, etc. They also...
From start to finish the most professional estate agency we have...
Brilliant service on the sale of our house. Absolute could have not...
I have bought and sold through Absolute, in my opinion they are the...
Excellent sales progression service, Kim was an outstanding...
Having just completed a property purchase through Absolute estate...
The property I was selling was a tricky one but Absolute were...
A flawless service, from valuation through to completion, we would...
As a landlord who had experienced issues with previous tenants I...
Read More...