Director
"We know that navigating the complexities of buying a property can be overwhelming. It's our job to break-down this process for you and we're here to guide you all the way from initial advice and first viewings, all the way through to the day you pick up the keys to your dream home. "
Do you need to sell in order to buy? A good starting point is to get a valuation on your current home.
What's my property worth?
Whether you're purchasing a new home to start a family, preparing for a retirement-ready downsize, relocating to a new area or simply buying as an investment decision, the process is always a significant and important purchase.
It's without doubt that buying a property is incredibly exciting, but the purchasing process is often incorrectly viewed as stressful and confusing. As an experienced team, we know that navigating the complexities of buying a property can seem overwhelming at the outset. It's our job to break-down this process for you and we're here to guide you along the way from initial advice and first viewings, all the way through to the day you pick up the keys to your dream home.
So, how can you successfully purchase a property?
Prepare
Register for 'Heads Up Property Alerts'

Want to be the first to hear about new properties before they are available on Rightmove, Zoopla and OnTheMarket? Why not beat the queue and get priority access to new and exciting properties 24 hours before they are available to the general public! It's the only way to ensure you get the chance to view some of our properties.

Register for our 'Heads Up Property Alerts' today and we can help you be the first through the door.

Consider the costs associated with moving

Understanding what you can afford is very important. This is the time to look at how much you can realistically borrow and speak to a trusted mortgage broker to arrange an agreement in principle (AIP). They will assess your affordability and will liaise with your lender on your behalf.

If you haven't arranged this, we can suggest local, trusted mortgage brokers.

You must also bear in mind estate agency and solicitor fees, surveys, lending charges, removal/storage costs and possibly costs with your onward purchase, such as redecoration or home improvements you'll want to make to your new property.

Need to sell your current property to make your next move possible?

It is highly advisable to sell your current property before looking for a new home. This ensures that you are proceedable and will increase the likelihood of your offer being accepted.

If you'd like to know the value of your home or are considering your next move, get in touch with us and we'll provide you with a free valuation. We can also advise you on how to maximise the value of your current home in order to make your next purchase achievable.

Instructing a solicitor

You should appoint a solicitor to act on your behalf at the earliest convenience to avoid any delays later in the process. As experienced agents, we have dealt with many solicitors over the years and know the importance of choosing the right solicitor. This step is crucial as a good solicitor will protect your investment and will always represent your best interests. A successful purchase relies on an efficient and diligent solicitor.

If you haven't arranged a solicitor, we would be happy to recommend one.
Search
Viewings

A dedicated Absolute team member will show you around the home and this appointment will be confirmed via email and SMS.

When on the viewing, feel free to ask as many questions about the property as you wish – this will help you make an informed decision about the property.

Feedback

After the viewing we will send you a feedback email asking for your thoughts on the property and we always invite you to be as honest as possible. This really helps us to guide our seller to what 'the market' thinks and may even allow us to suggest alternative homes for you to view.
Offer
Making an offer

Now it gets exciting! You have found the perfect property and would like to make an offer. This can be done via our feedback form or by giving us a call directly. We will then ask you to fill out our offer form so that your offer can be put forward in the best light.

Upon completion of an offer form, we will follow up with a letter confirming we have received your offer and we will inform our client that you have made an offer.

Offer acceptance

If your offer is accepted by the seller, you will need to provide us with evidence to prove how you will fund the purchase.

Alongside this, we will also need to do identity checks, which will involve you coming into the office or alternatively we can send you a link to input your photo identification online. If you are unsure on what proof of finances to provide or what ID you need, please do give us a call. We will also ask you for your solicitor details so that we can prepare a memorandum of sale.

N.B. You must instruct your solicitor to proceed at this stage and also inform your mortgage broker that you have had an offer accepted.

The memorandum is sent to all parties (buyer, seller and their legal representatives) and it details the proposed terms of the transaction. It prompts the solicitor to begin the conveyancing process and means that your purchase is underway.
Next steps
What happens next

The property will be marked as SOLD (subject to contract).

Your solicitor will now guide you through the next steps, which involves transferring funds to your conveyancer so they can order searches. They will request an information pack about the property (which we call a draft contract), enquiries will be raised and exchange and completion dates will be discussed. But don't worry, we have a dedicated sales progressor who will be keeping in regular contact with all parties to help keep everything on track and avoid any holdups. They are on hand to answer any questions you may have.

Survey and mortgage offer

If you require a mortgage, your lender will need to carry out a mortgage valuation.

You can also choose to pay an additional amount to the surveyor to carry out a 'Home Buyers' report or Buildings Survey.

Once a mortgage valuation is complete, a mortgage offer will be sent to you and your solicitor. If you are looking for a surveyor, please get in touch and we would be happy to recommend some local surveyors.

Exchange of contracts

Once all parties are satisfied with the contracts, finances are in place and a completion date has been agreed, your solicitor will look to exchange contracts.

You will be asked to sign the TR1 Form and will be required to put down a non-refundable deposit (typically 10% of the purchase price), which you transfer to your solicitor before exchange takes place.
Complete
Completion day

This is the day you have been waiting for!

Your solicitor will transfer the remaining balance of money to the sellers. Once this has been done and the sellers' solicitor has confirmed receipt of funds, we will receive a call to say 'we can release the keys.'

Congratulations are in order! Your new home is now legally yours and we will arrange for you to pop into our office to collect keys for your exciting new chapter.

Ready to find your next home? Properties for sale
Book your valuation today!
Want to know how much your home is worth? Our expert local valuers have over 150 years of combined experience providing accurate, no-obligation appraisals.
Get a Free Valuation
If you're contemplating a move, arrange a free, no obligation valuation of your property at a time to suit you.
Book Valuation
Stamp Duty Calculator
Use our handy calculator to work out how much stamp duty you could be paying on your property purchase.
Calculate
Get in Touch
If you would like to discuss your property-related enquiries, or have any questions, get in touch with our friendly team.
Get in Touch
Our blog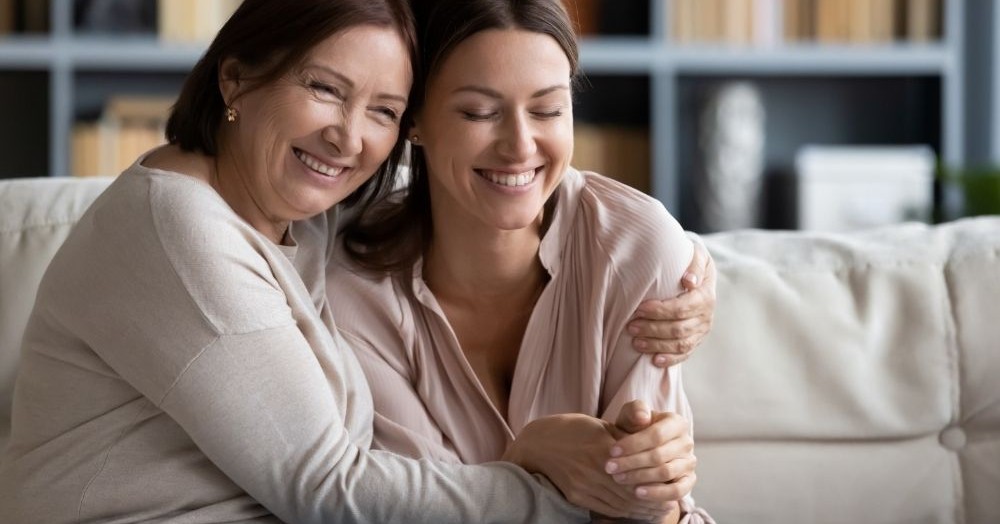 First time buyers are finding it harder than ever to get the money together to finance their first home. As a result, many are turning to...
Read more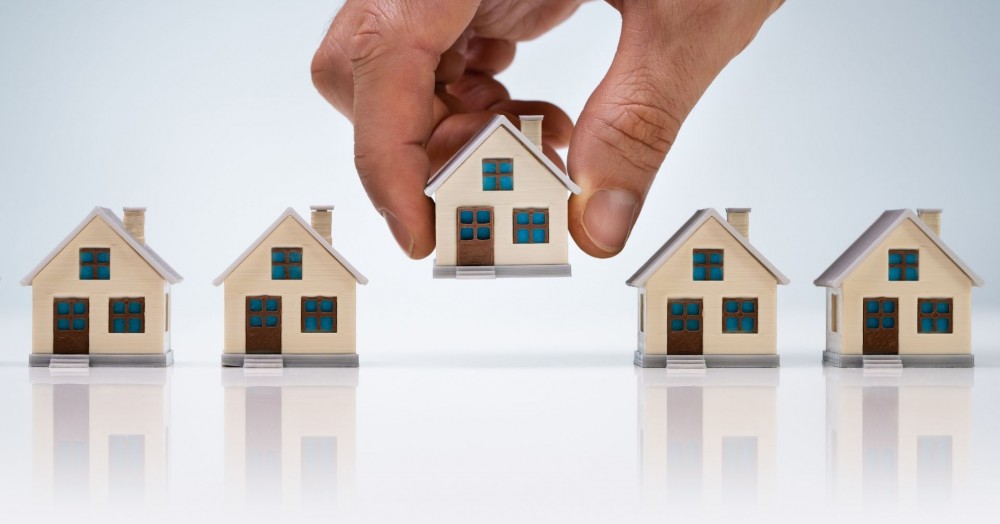 Whether you're looking to gain monthly profit from a tenant or grow your money in a capital investment, property is still proving to be...
Read more
Read More...
Reviews
Absolute made the process of selling my house, painless and...
We have found Absolute in Torquay to be very efficient and honest....
We had an exceptional experience letting our flat in...
Ella was first class in all she done for us from her first call to...
Our experience of moving with absolute was a breeze, Ella was...
Nicola from Absolute was fantastic at our viewings on Saturday. She...
Nicola from Absolute Lettings Paignton helped us with selling our...
Really helpful and made the moving in process really easy!...
Had an amazing experience with Absolute, the lovely Ella helped me...
Brilliant service, thanks to the Paignton team.
...
Good quality tenants found swiftly and kept in the loop at all...
We had a great experience finding our new home with Absolute! The...
As this was my first property , everything was very new to me but...
Great experience with absolute Paignton from start to finish.
...
Extremely efficient service. Very warm and friendly staff. Highly...
I had a few small issues with my referencing, but Ella Simpson from...
We have worked with Absolute for sometime now and find their...
Big thanks to Nicky, Nicola and Rachel from Absolute Sales &...
Absolute Sales and Lettings were an absolute pleasure to deal when
For many years we employed Blenheims Estate & Asset Management (SW)...
A very pleasant experience, efficient and effective. Highly...
Fabulous service from Ella. She has an easy friendly nature and...
Chris and his team at Absolute Sales and Lettings in Brixham...
We are so grateful to Mia for putting us in touch with her Lettings...
When it comes to choosing an estate agent I definitely made the...
We dealt with our letting with Ella. Ella was very kind and...
Extremely efficient, professional and proactive service. Prepared...
Brilliant service throughout a 16 week buying process. All team...
Very professional service and kept me informed at every step when...
Fabulous service from Ella. She has an easy friendly nature and...
I wouldn't hesitate to recommend Chelsey and her lettings team in...
Professional but friendly Lettings & Estate Agents covering Torbay...
Excellent experience again with Absolute. Always willing to answer...
We have been dealing with Absolute for our house purchase, having...
Team Absolute is fantastic. They go over and beyond to deliver a...
Very professional, kept me up to date with viewings, etc. They also...
From start to finish the most professional estate agency we have...
Brilliant service on the sale of our house. Absolute could have not...
I have bought and sold through Absolute, in my opinion they are the...
Excellent sales progression service, Kim was an outstanding...
Having just completed a property purchase through Absolute estate...
The property I was selling was a tricky one but Absolute were...
A flawless service, from valuation through to completion, we would...
As a landlord who had experienced issues with previous tenants I...
Read More...